Is getting fit one of your New Year's resolutions for the coming year? Whether you're just diving into a new regimen or need a better way to track your workouts, you'll love the new MotoACTV fitness tracker from Motorola.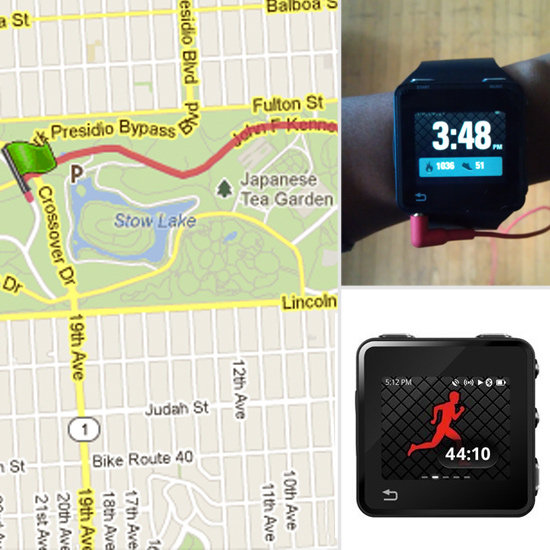 Released in November, the MotoACTV promises to be your constant fitness companion, and with good reason. It can track calories burned, pace, speed, steps taken, and GPS route out of the box, and holds up to 16 GB of music and workout data. All features that will make anyone's workouts better, so I was happy to test out the 8 GB version that Motorola recently sent over ($250; the 16 GB version goes for $300).
The MotoACTV is slightly bigger than the iPod Nano, and like the Apple product, it has a simple interface making it completely intuitive as soon as you power it on. You can use it as a pedometer, and the home screen shows the time, steps taken, and calories burned for the day. By swiping left and right you can navigate to four more screens with different options. Five tactile buttons and one designated back button on the touch screen work all the main functions, which I appreciated since having easy-to-feel buttons made pausing music or finding my way back to my workout screen much faster than if I were fumbling my way through touch screens. And after entering your height and weight stats, the MotoACTV tracks the amount of calories you burn throughout the day, including your basal metabolic rate. When on the workout screen, you can choose between five styles — running, cycling, walking, elliptical, and step machine — and what type of workout you want (like racing against a previous personal best or setting a time and distance goal). During a workout a pleasant voice keeps you updated on certain milestones and how long you have left in your workout.
Keep reading for more on how the MotoACTV performs.