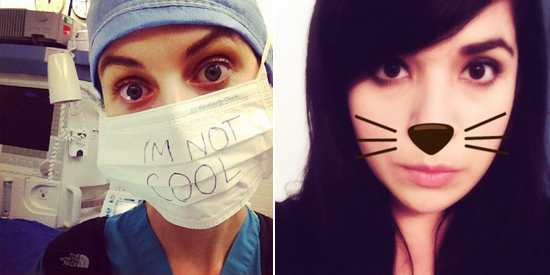 It's that time again; time for the funniest tweets of the week! The ladies of Twitter took to the social site to share all sorts of useful (and ridiculous) tips and musings about sex, dating, and singlehood. We now know what "taking a relationship to the next level" really means, what the real lesson of Titanic is, and how to get help moving furniture. Get all this and more in this week's Tweets Girls Say. Check 'em out now, and don't forget to follow POPSUGARLove on Twitter!
How about single and ready to
Pringle

?
never call yourself single please only call yourself "on the prowl"

— debbie scary (@debbie_hairy) October 24, 2013
It doesn't weird out the guy at all.
put a pic of my ex on my nightstand when I'm hookin up with a guy bc I like to pretend he is watching me then I draw tear drops on his face

— sallybrooks (@sbrooks13) October 24, 2013
Kids these days.
i hate to see girls dating poor dudes like they learned nothing from titanic

— victoria (@theblowout) October 25, 2013
It's neverending.
Now that gay marriage is legal in New Jersey, my mother can complain that I can't find a nice Jewish woman to marry either

— Shira (@shiraselko) October 21, 2013