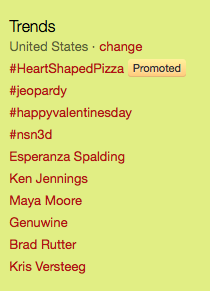 A new study finds that trending topics on Twitter don't come from celebrities or other influences,
they come mainly from established news organizations
. The report further states that these trending topics are not influenced by the number of followers a user has or how popular their tweets are; instead, popular news outlets take top honors, influencing 72 percent of trending topics. Find out more, including how these stats were found
after the break.