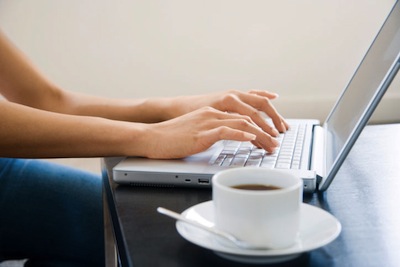 In this digital age, men and women aren't just hitting bars and coffee shops to snag a date. More and more, they're heading to the Internet. In fact,
50 percent of men have met a woman online
according to a recent survey. It's obvious that
online dating has become the norm
, and for good reason — the Internet gives you more options because you can cover a wider area of partner possibilities (as in, the entire globe). And while your chances are better of finding a compatible mate on the worldwide web than, say, your small town of 13,000 people, the Internet can't help you if you don't give off the right signals. First impressions are everything — even virtual ones. Beef up your online dating profile with these tips, and snag yourself one of those "many fish" your mother is always talking about.
Make sure you're fishing in the right pool —You wouldn't go to Craigslist's Casual Encounters to look for a serious relationship, so don't go to Match.com if you're just looking for a little fun on a Friday night. Sites like eHarmony and Chemistry have had a lot of success by getting scientific about the dating process (taking your likes and dislikes and matching you up with someone who's compatible), so make sure you're ready to commit before diving in!
Lose the negativity — No one wants to meet up with a Debbie Downer, so if your online dating profile is riddled with sarcasm, negativity, and pessimism, you can be sure that you won't be getting many date requests any time soon. This doesn't mean you have to be fake, just keep the "I'm too cool for school" attitude to a minimum.
See a few more tips, including some important dos and don'ts for your profile photos, when you read more