After rolling unwillingly out of bed, what's the first thing you check on your phone? The weather? The score to the Warriors game? The day's agenda? For all of the essential info you need right when you wake up, there's an app for that: Google Search (free) for iOS with Google Now.
Google Now is a hyper-personalized, location-based search feature that answers questions before you even think to ask them. Only Android devices were compatible with Google Now — until today's Google Search push for iPhone and iPad, that is.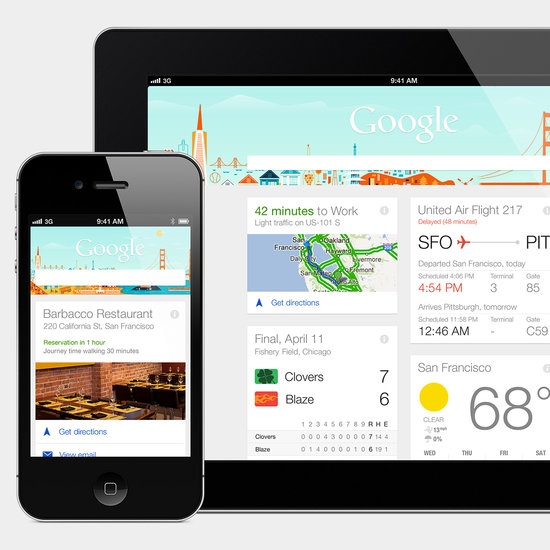 We know what you iDevice users are thinking: mobile Safari already comes with Google search built in. Why would an iPhone need another search app with voice activation, especially when it's already got Siri? Get Google Now and you'll see. Discover why this know-it-all app will replace Siri and mobile Safari search on your smartphone.