So you want to switch to Verizon's network for a new iPhone 4. How do you keep your costs down with cancellation fees, activation fees, and the cost of the phone? You can start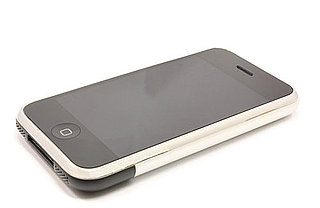 prepping your old iPhone for resale. In case you hadn't noticed, a lot of iPhone fans are interested in switching, so the market is sure to be saturated with used AT&T Apple handsets soon. But not all hope is lost — follow these tips, and your chances of getting a reasonable return on your investment will increase! Check them out below.


Back up your data and do a clean sweep — First thing's first — make sure you connect your iPhone to iTunes and back up all of your data. You'll be able to sync it with your new iPhone after you bring it home. And just like a computer, before you sell your old iPhone you'll want to wipe it clean of any sensitive information, apps, and contact lists. Erasing all of your content and settings (go to Settings > General > Reset > Erase all Content and Settings) is great, but go ahead and perform a full restore in iTunes as well.
Polish the exterior — Cleaning your old iPhone is kind of like cleaning your LCD monitor — you don't want to use any harsh chemicals, or even more damaging — water. Using a tried-and-tested cleaner like iKlear ($30) will ensure you won't damage your iPhone's sensitive bits. Use the included microfiber cloth (or one of your own), and shine that baby up.
See the rest of my list, including tips on how to get your gadget sold quickly online, just keep reading.