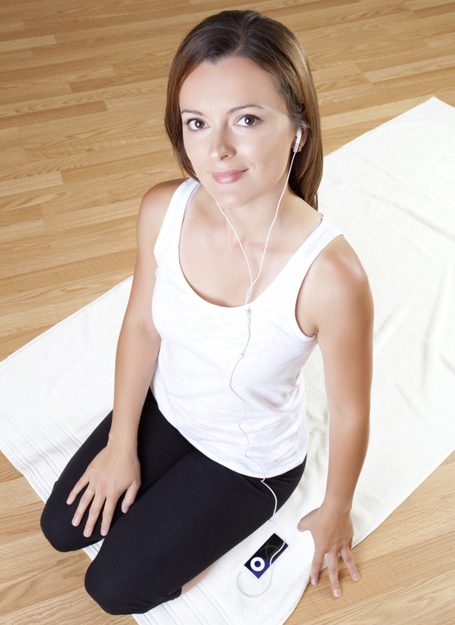 Turn off your music and tune in to a quality podcast. Whether you're an experienced yogi looking for a led flow class or you just want to listen to experts talk all things yoga, you'll find a new favorite in one of these podcasts.
Yoga and Other Useful Stuff With Tara Stiles
Yogi extraordinare Tara Stiles has a video podcast series that covers everything from living your best yoga life to weight loss. It's appropriately named Yoga and Other Useful Stuff With Tara Stiles, and we love listening to her perspective.
CorePower Yoga
The CorePower Yoga podcasts offer a mix of information in their various shows. Asana of the Month offers a short video demonstrating yoga poses, while Ask a Yogi answers questions beginners might be afraid.
Kripalu Perspectives
The Kripalu Center For Yoga and Health, a retreat center for yoga and holistic living in western Massachusetts, hosts an enlightened podcast called Kripalu Perspectives. If you want to listen to a traditional podcast format where experts are interviewed, then try Kripalu. You won't be disappointed.
Keep reading for two more yoga podcasts.