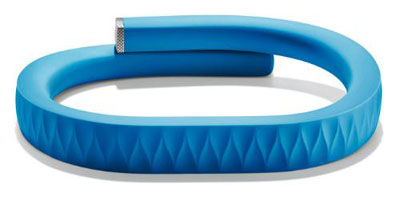 Summer is in full swing, and if you're still trying to shed the last of your Winter weight, don't go it alone. These three tools can help you track calories in and out while awake and even sleep (in some cases), which will not only help you drop pounds, but get improve your overall health.
Up by Jawbone
This newly announced fitness bracelet by Jawbone (seen here) stylishly monitors your movement, activity, sleep patterns, and nutrition in order to get a holistic view of where your calories are being burned, or more importantly, where they aren't. There will be a mobile app to use in conjunction with the bracelet so you can sync and see your totals on the go. The Up should launch sometime later this year with price TBA.
See a few more tools after the break.