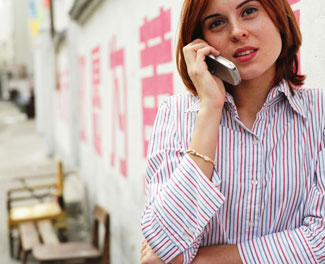 Heading overseas this Summer? Your smartphone may be
an essential gadget
to have along on any trip, but data roaming and voice calls while outside your coverage area can lead to big surprises on your next cell phone bill. So how do you keep costs down? Check out these tips that will help ensure you stay within your budget, and not break the bank next time you travel abroad.
Use WiFi where you can — After you kill your data, 3G, and cellular functions, enable your WiFi to jump on free signals to check email or make calls via Google Voice or Skype.
Turn your iPhone's "Fetch" and "Push" off — I have my iPhone set to "fetch" my data every 30 minutes, and a ton of apps set to push new messages and alerts as they happen. This is great for keeping up with news and messages when I'm at home, but very bad if abroad since it uses 3G data instead of my known WiFi networks. Turn your "fetch" functions off on your iPhone, just go to Settings > Mail, Contacts, and Calendars > Fetch New Data > Manually. You can also turn off your email and calendar "push" from this screen. To turn off app "push" notifications, head to Settings > Notifications, then switch to off.
See the rest of my tips after the jump.