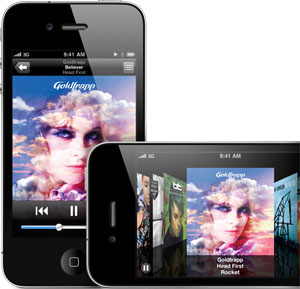 If you're on a budget, a data-heavy smartphone package may not be the best situation for your pocketbook (especially now that both Verizon and AT&T have
changed their data and text messaging packages
), but sacrificing efficiency for a dumbphone may not be an option either. Thankfully, you have a third option: an iPod Touch. If you think that an iPod Touch can't suffice for a cheap alternative to a full-fledged iPhone, you may be surprised. Check just two ways you can function on the fly with an iPod Touch as your cellphone.
Apps and WiFi — Your iPod Touch may be WiFi-only, but that doesn't mean you can't make calls. Apps like Skype and Fring will allow you to make calls over a connection, while Google Voice will even let you get voicemail messages, send SMS text messages, and forward calls from your home line to your new (albeit slightly jimmy-rigged) cell.
Find out how else you could create an iPod Touch workaround after the break.