This week's announcement of new iPods piqued my interest not only as a lover of shiny, new toys, but also as a runner. The two smallest versions, the new iPod Shuffle and iPod Nano, are even more perfect for running (and other exercises). Here's why: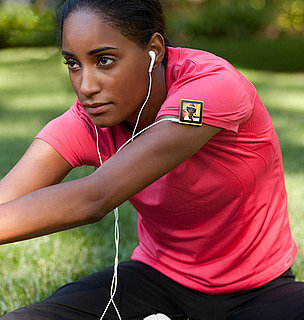 The new Nano is tiny. — At just over 1 1/2 inches wide and just under 1 1/2 inches high, the new Nano is considerably smaller than the previous version — it's almost half the size! And it also weighs half as much as the previous version.
The Shuffle's buttons are back. — The most recent version of the Shuffle was, in my opinion, a runner's nightmare. The design was sleek, but there were no buttons on the device itself, making it incredibly difficult to use with any other headphones other than the ones that came with the device. Now, the same familiar circular set of buttons have made a comeback.
There are more reasons to love 'em! Check out the rest after the break.