Steve Jobs announced the new iPhone OS back in April, and it got a new name recently at the WWDC conference. Called iOS 4, this update brings lots of changes to the iPhone you know and love. Available to download for free on your iPhone 3G, 3GS, and iPhone 4 this Summer, iOS4 comes with a staggering number of new features — over 100. iPhone fans should be especially pleased with all the new organizational and productivity enhancements that come along with the update, and iPad users can look forward to diving in this Fall.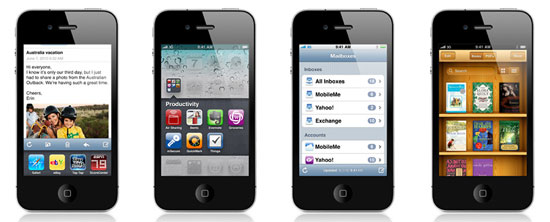 We covered a few of the new updates during the initial OS announcement earlier this Spring, but here, a few other notables that you may find surprising.
5X digital zoom — Get closer to the action with the iOS 4's 5X digital zoom.
Multitasking —Ahh, multitasking. Run more than one app at a time with this new feature! Play Pandora while you text, or keep up on your Words With Friends game while you surf your reader.
To see even more features of the iOS 4, just keep reading.