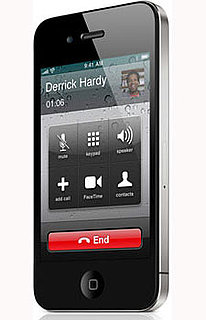 Today's the day — the
iPhone 4 officially arrives
! Good news is, newly-minted iPhone 4 owners aren't the only ones that can enjoy
some of iOS 4's features
— iPhone 3G and 3GS users, as well as second- and third-generation iPod Touch owners, are also eligible for an update. Unfortunately, not all of the latest and greatest additions
will be available to everyone
, but don't fret — there's plenty to love! First thing's first:
update your iPhone
. There have been
a few hiccups
to
be aware of
, but after you get everything on the up and up, take a minute to check out some of these basic functions you'll be using in your new iPhone 4, or updated iOS 4 device.
App Switching
Open up two different apps. For example, open Pandora, hit the home button once, then open Safari. In order to switch between the two apps, hit the home button twice to open the app drawer. You can then quickly switch between the two (or more) apps. Scroll left and right in the app drawer to find the open app you want.
Close a running app
Hit the home button twice to pull up the app drawer. Hold down on the app to bring up the minus icon and close.
To learn how to populate your folders, add playlists, add a custom home screen, and more after the break.