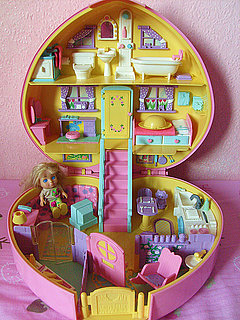 Perhaps one of the most addictive Tumblr blogs I've seen, (and probably the only one I've scrolled through to the very beginning),
I'm Remembering
is a must read for any child of the '80s. Packed with photos of popular toys, food, TV shows, and more, I'm Remembering will take you on an hours-long trip down memory lane. For even more entertainment, check out the site with a similarly aged friend. I promise exclamations of, "I forgot about that!" and, "I
had
one of those!" Case in point:
Striped Chips Ahoy
. Just sayin'.
Do you have an interesting website you want to share? Create a PopSugar account or log in to your account. Then join the Website of the Day group where you can post your favorite website! And you never know, it could be featured on GeekSugar! Here's a detailed guide to posting questions or posts to groups if you are new to the PopSugar Community.