One of the benefits of an Android phone: seamless and easy integration with your Gmail contacts, entering your Gmail address syncs all of your contacts almost instantly.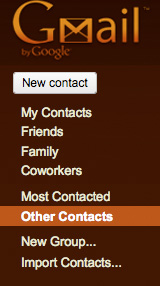 But there is a downside: Google's method of storing every person you've ever emailed may be taking up more space than your authorized contacts.
The fact that Gmail saves anyone you've corresponded with can be helpful, especially if you haven't yet added him or her to your contacts list. However, when your Android device syncs with Gmail, these "unwanted" contacts take up room, and could result in slower device performance.
To find out how to access and edit these contacts, keep reading.