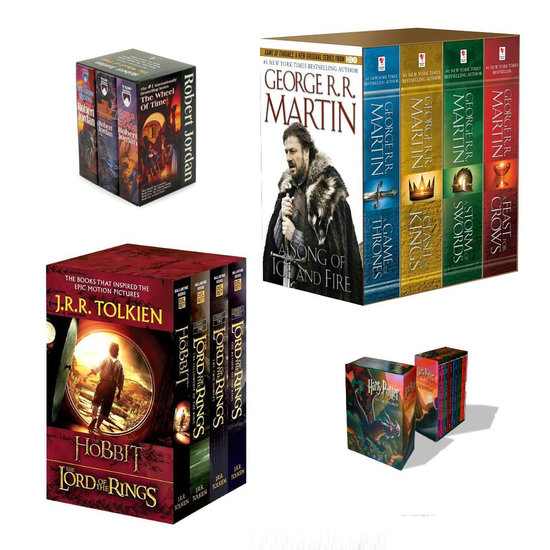 HBO's hit show Game of Thrones just wrapped up its third season, but you don't need to wait another year to get your fill of pillage, plunder, and politics. There are plenty of other must-read epic fantasy series with the same punch as George R.R. Martin's A Song of Ice and Fire to dive into once you're finished with the world of Westeros.
We recruited POPSUGAR editors to help compile the ultimate list of geeky reads. And today, in honor of GoT's dramatic season finale, we're highlighting the best multipart fantasy stories, with all the elements of the genre: a large cast of characters, a magical alternative world, and complex, integrated plotlines.
This collection of essential geek reads is far from finished. After you've looked through our recommendations for 14 epic fantasy series every geek must read, tell us which additional novels you'd add to the list, and stay tuned for sci-fi, time-travel, tech, and graphic-novel editions!