Packing for a recent trip to visit my family, my sister begged me to bring Singstar (we're a big karaoke family). I explained that if I brought the game, I'd have to bring the PS3 console, and I bet you can guess what she said. Sadly, with wanting to be a light traveler (and not wanting to pay to check bags), I have to say sorry, I can't bring it with.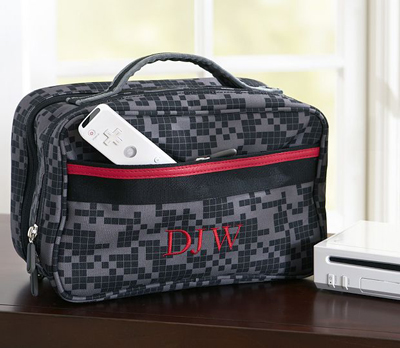 The size of the PS3 makes it a bulky companion anyhow; the Wii, on the other hand, travels comfortably and easily — and there also seems to be a lot of great travel bags for the Wii, from the
bowling bag variety
to the
monogrammed variety
.
Long story short, I've got to find a bag as cute so that I can make my family happy and making my Playstation 3 my travel companion. Do your gaming consoles get around? What do you tote them in?