There's a new fitness game in town and it's ready to work you out and make you sweat. Your Shape ($69), a new Wii game by Ubisoft, makes Jenny McCarthy your workout coach and training buddy so you don't have to sweat it out alone.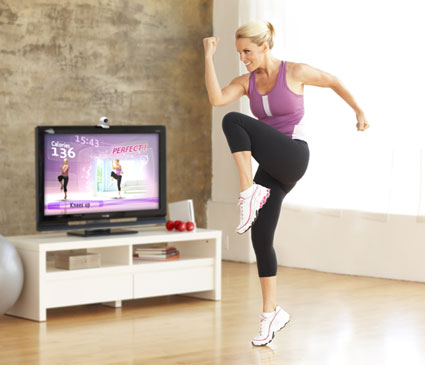 The game comes with a camera that you perch on your TV; it captures your image and plays it on your TV so you move with a reflection of yourself, like looking in a mirror. The camera also monitors your movements, and if you slack off, Jenny will let you know — she also gives you praise when you make a correction. Who couldn't use an ego boost mid-workout?
To learn more about the game, continue reading.