The convenience of USB drives and burning CDs only go so far. When you need to send large pictures, videos, or documents immediately, these relatively antiquated solutions just don't go the distance. Large file sharing requires the extra power of web services that send multi-MB data in a flash. Though there are dozens of file sharing sites available on the web, these are the ones we find to be the easiest and fastest solutions.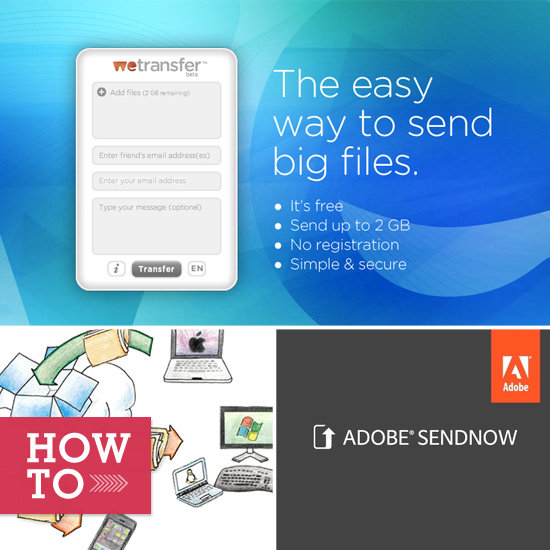 WeTransfer — It's as simple as adding files (up to 2GB), enter your email address, then your recipient's, and that's it. WeTransfer is free and requires no registration, making sending big files as painless as possible. They'll even send you a receipt once the recipient has successfully downloaded the file.
Adobe SendNow — For $20 a year, send multiple files at once, up to 2GB, and the service provides a confirmation that the file was received, so you're not fretting from your side of the Internet. An optional desktop app is available to easily drag and drop files to share. Plus, get up to 20GB of storage with an account too.

More mega file sharers after the break.