FitSugar reader JessicaSmithTV wants you to know: you're hurting your workout when you bring your cell phone into the equation. She shared her three reasons you should stay cell phone-free at the gym in our 10 Pounds Down! community group.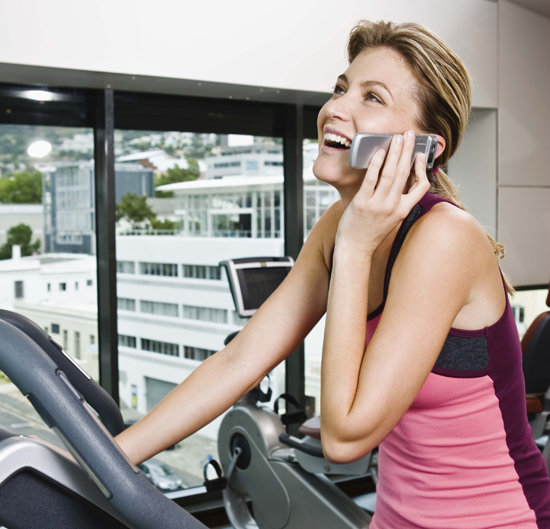 1. It's hurting your workout (and could cause you to get hurt)
If you can text or talk on the phone during any part of your workout, you aren't working hard enough. Exercise requires a mind/body connection (yes, even the time you spend on the treadmill) and your cell phone seriously disrupts the communication signals between your mind and your body.
Even if you think you are the most talented texter, or multitasker to ever walk the earth, don't kid yourself — many studies have shown cell phone distraction as even worse than being drunk – so if you wouldn't run that mile, take that spin class or do Pilates totally wasted, then your phone shouldn't be out during your workout. Not paying attention during exercise is dangerous and can cause you to hurt yourself — in a big way. Not to mention, it slows you down! Even if you stop to text in between exercises, you are slowing down your flow — and your heart rate. Not a good way to get results.
Read more reasons for keeping your cell phone at home after the break.