Think of Lomography as the grandfather of Instragram, the real deal in experimental shots and creative photography. The coveted plastic point-and-shoot has been around for years, but it has been experiencing a renaissance of sorts over the last few years especially among those who want to create unique and unexpected shots. There are several different models and features of Lomo cameras, but the one adored by many lo-fi users is the Diana Camera.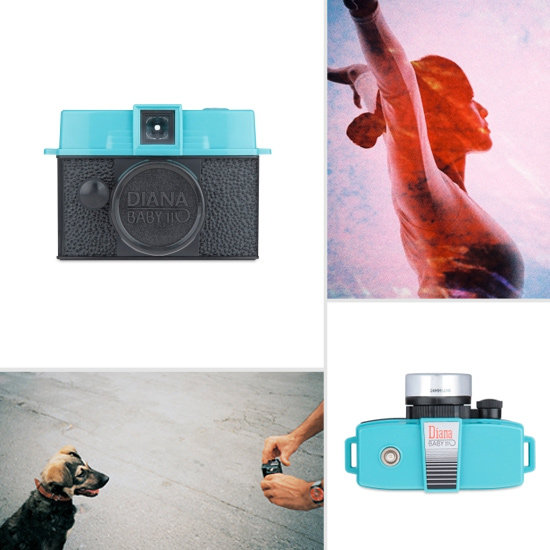 Now Lomography's made the popular gadget even smaller with the
Diana Baby 110 Camera
($49-$59) with a 24mm lens. This little guy is pocket-size, so bring it anywhere and capture moments at any time. The Baby 110 also comes with the interchangeable 12mm superwide angle or 24mm standard lens with flash capability for night owls. Kick-start your Lomo hobby with the pint-size version of the famous plastic point-and-shoot. We can't help but gush at this new little addition!