There's more than one way to find a good deal in your city (or anywhere in the nation) with a number of discount-driven sites and apps. But if you're looking for something a little more . . . meaty, then try BuzzFeed's new deals page, which brings you LOL-inducing products to cash in on.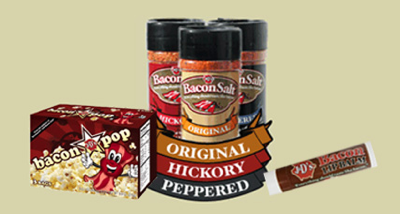 The newly launched
BuzzFeed Deals
features a new product every day at a deep discount. Much like Woot, you have a set amount of time to buy a product, but instead of buying directly though BuzzFeed, you're given a coupon voucher to use on the merchant's actual website. The items that will be offered are going to be a little more "out there" than other sites though — its first item up for purchase is a bacon-themed pack of
salt, popcorn, and lip balm
for a mere $15. How can you
not
get in on that!?