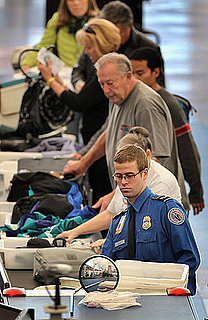 If you're heading out on a jetplane for a long weekend, you've probably already given airport security some thought. I'll leave the body scanner debate for another day, but did you know your carry-on luggage could slow you down at the checkpoint, too? Properly packing your gadgets, accessories, and chargers will speed you through the X-ray line. Here, a few tips from the TSA on how to pack your bags and move right on through security.
Pack in layers. Layer clothes, electronics, then clothes again inside a carry-on so the TSA agent can quickly see what's in there. This strategy also works better than the cram-everything-in-your-bag strategy once your unpack at your destination.
Get the rest of the tips after the jump.