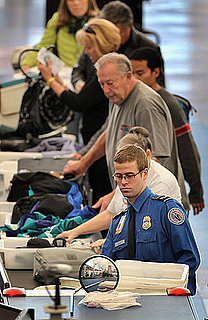 If you're heading out on a jet plane for the Thanksgiving holiday weekend, you've probably already given airport security some thought. If the thought of long TSA lines triggers a migraine, these tips from the TSA will teach you how to properly pack your gadgets, accessories, and chargers and help you speed through the X-ray line.
Pack in layers. Layer clothes, electronics, then clothes again inside a carry-on so the TSA agent can quickly see what's in there. This strategy also works better than the cram-everything-in-your-bag strategy once you unpack at your destination.
Check out the rest of the tips, including how to wrap your cords, and what kinds of bags are TSA-friendly after the break.