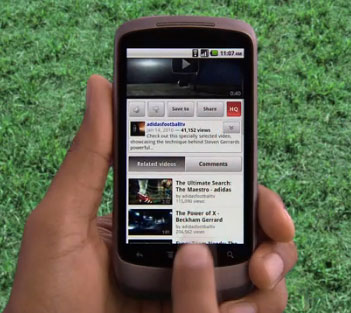 Until we can all easily
watch TV on our mobile devices
, there's YouTube. And now with YouTube's
latest mobile refresh
, it's even easier to watch clips, viral videos, and more on the go.
It's been a while since YouTube's first jump into the mobile space, and the new features are a welcome addition. Not only will the mobile site be faster, but it gives users a fuller YouTube experience by allowing the creation of playlists, the ability to "favorite," "like," or "unlike" videos, and will incorporate new touchscreen-friendly elements for easy access from newer smartphones.
There are a few more features to learn about when you read more.