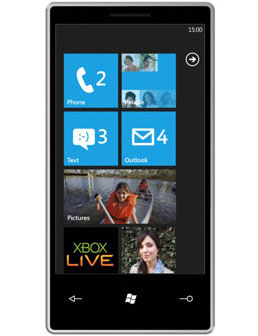 With all the talk about
Android and iOS 4
, you may forget that there is another kind of phone on the horizon: the
Windows Phone 7
. I got a chance to check it out for myself last week and immediately knew I was dealing with something fresh.
Unlike other app-based phones on the market today, the Windows Phone 7 comes with customizable tiles on the front page, bringing things like your favorite contacts, music, and calendars to your home screen. The look is super clean and totally unlike any other phone I've seen.
Interested in finding out more? Just keep reading.