How do you feel about wedding websites? Some people find them a good outlet for narcissism, while others find them to be a helpful guide during modern digital times. Sure, tossing 600 photos of yourself on your wedding website with an accompanying story about how you met is a little extreme (and totally unhelpful), building a simple site to share important event details and anecdotes from your relationship is not. Here, 7 reasons why you need a wedding website, and what your site should include to be at maximum benefit for your guests.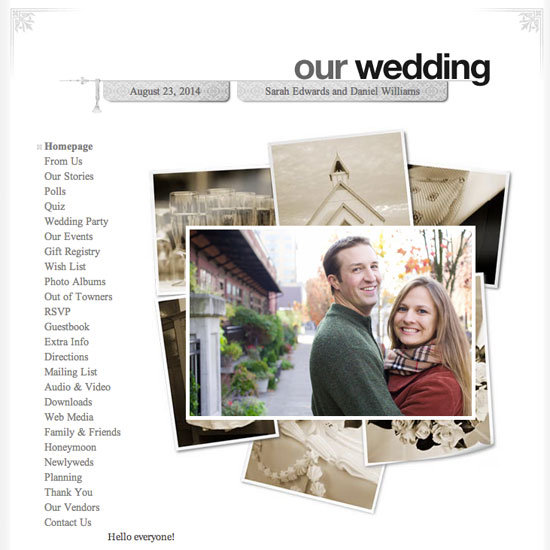 Save on printing costs. If you're having invites printed, you know how quickly the price will rise by just adding another piece of paper to the mix. By directing everyone to your site in any engagement party, shower, or wedding correspondence, you'll save time, money, and effort on printing costs.
Easy registry access. You're probably already refreshing your gift registry to see which items have been purchased; why not give guests easy online access, too? In most cases, you can link directly to your registry info, which makes it easy for guests.
Keep reading for more reasons you should create a wedding website