The newest member of the Barbie family is totally bionic. Barbie Video Girl ($50) was first introduced to us back in February, and we finally got a chance to get to know her on a more one-on-one basis this past week.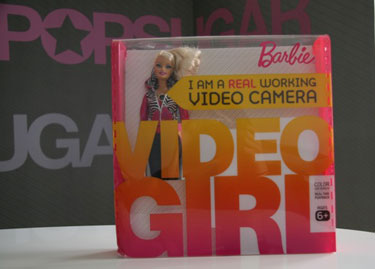 Obviously, this isn't the Barbie you and I were used to. Besides the fact that she has a hidden camera in her necklace and an LCD screen in her back, her legs and arms actually bend at the joints, and her clothes are decidedly more "modern" than the gals from my day. Nonetheless, I took Video Girl on a test drive to see how her camera stacked up, and to see how she'd fare against the 6+ age limit on the box.
Find out the results (along with a sample video) after the break.