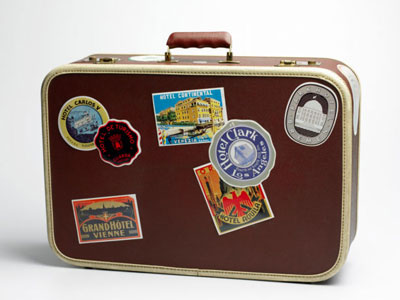 Just cause Fall is quickly approaching doesn't mean your vacation plans have to come to a halt. If you've got the travel bug but are sick and tired of staying in cookie-cutter hotels and battling the crowds at the most popular tourist attractions (cause your hotel concierge sent you there), try something new. Check out these five online tools that will help you plan an affordable and unique vacation like you've never had before.
Airbnb — This website allows "hosts" to rent out their apartments, bedrooms, living rooms, or entire houses to guests on the cheap. Not just a place to rest your head at night, Airbnb hosts are known for having a knack for hospitality: tea, coffee, muffins, and even sometimes a home-cooked meal await you in the morning, while other hosts act as tour guides for their guests. It's a great way to see a new place from a local's perspective, and save some money on lodging.
Glamping Hub — Want to dip your toes in the outdoors but don't want to feel like you're roughing it? Glamping Hub lets you browse through and book some amazing outdoor accommodations so you can still feel in touch with nature, but get high class amenities like an actual bed, 600-thread count sheets, beachfront views, and even shopping and laundry services so you can stay fresh while you relax, all at extremely affordable prices.
See the rest of the list after the break!