It was pretty hard to narrow down the top games of the year, so imagine how painful it was to pick just a choice few games of the decade! It's almost impossible to cast one game aside for another, but ruthless decisions must be made. So out of these fine titles here, tell me what is the best video game of the decade?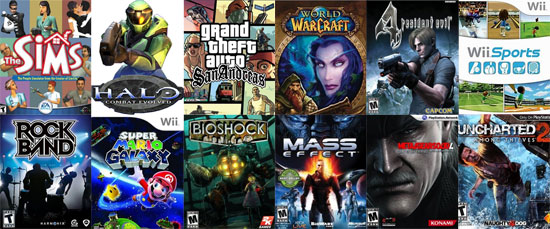 And don't stop here — check the rest of my Best of 2009 polls, too!
popsugar poll
What Is the Best Video Game of the Decade?
The Sims (2000)
24%
Halo (2001)
9%
Grand Theft Auto: San Andreas (2004)
5%
World of Warcraft (2004)
19%
Resident Evil 4 (2005)
2%
Wii Sports (2006)
8%
Rock Band (2007)
10%
Super Mario Galaxy (2007)
7%
BioShock (2008)
4%
Mass Effect (2008)
4%
Metal Gear Solid 4: Rise of the Patriots (2008)
4%
Uncharted 2: Among Thives
5%