Twitter lists let tweeters create and subscribe to, well, lists of followers (#duh), but the true benefits of lists and how to maximize the feature to its fullest potential isn't all that obvious. How does one manage friends and stay on top of the latest going-ons worldwide on Twitter, you ask? Lists are the answer, and we've got the essential tips, tricks, and resources to get the max out of Twitter's most undervalued feature.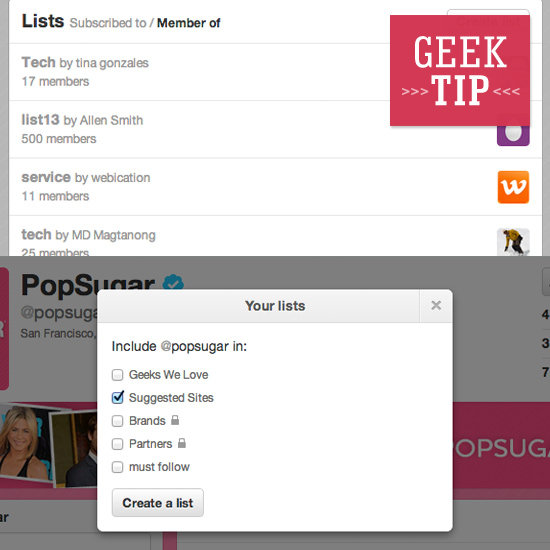 Why Are Lists Useful?
Two obvious reasons — First, because a list separates tweets of, say, your friend eating a hot dog for lunch, from tweets about breaking news and second, because it keeps you on top of those developments with a curated set of tweeters close to the action. Using lists to organize friends and subscribe to timely topics or particular themes are their most basic use.
Two not-so-obvious reasons — Did you know that you can follow a user's tweets without actually "following" them on Twitter? Or, that you can keep tabs of your favorite people in one place and privatize it? Because with lists, it's all possible.
Read on for more power tweeter pro tips for lists.