Remember those amazing Tron-inspired Hayden-Harnett bags and accessories I told you about last month? Well, if you live in (or are traveling to) LA starting on Nov. 19, you can get an up-close look at the must haves for yourself at the new Tron pop-up shop.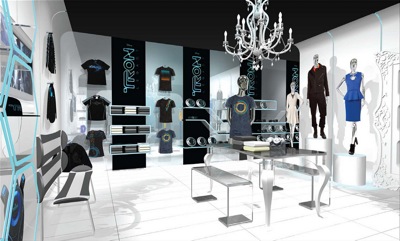 Filled with designer goods, tees, jackets, and specialty memorabilia from the movie, the
Tron
pop-up shop should be
the
holiday destination for
Tron Legacy
fanatics out there. I mean, I'm not trying to tell you to skip your family's traditional Thanksgiving dinner or anything, but the shop is only open through Dec. 23, so get there fast. Perfect place to find a gift for a geek on your shopping list? Totally.