Walk by actress Felicia Day at Comic-Con and you're sure to see the geek culture icon surrounded by fans — maybe even one dressed as Codex, her character on the long-running web series The Guild. After making her name on Buffy the Vampire Slayer and Dr. Horrible's Sing-Along Blog, Felicia launched the series in 2007 as an ode to her love of online role-playing games. The show returns for its sixth season today on the Geek & Sundry YouTube channel.
I caught up with the It girl of geek culture to talk the latest on The Guild, the rise of mobile gaming, and what it means to be a geek girl.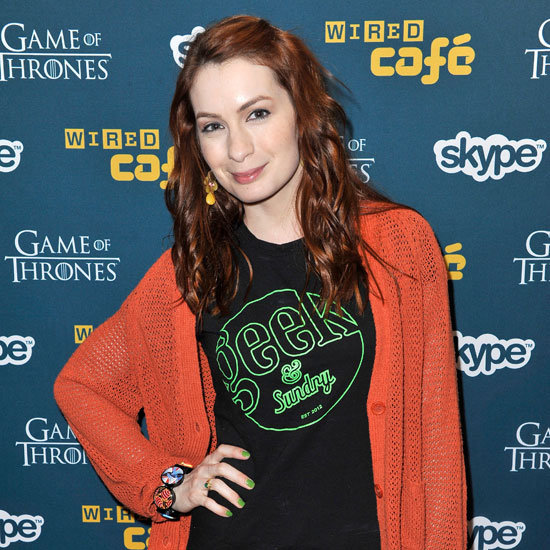 What's new in season six of The Guild?
I'm really excited about The Guild this season as far as Codex goes, because she starts to work at the game itself. And for those new to the show, if you start from season one, I know sometimes it can seem a little too "inside gamer-y" for people; so, season after season we've been broadening our scope. Geek culture has been broadening over the years, and people who aren't necessarily MMO [massively multiplayer online role-playing games] players will really love this season.
Have you seen the online gaming world The Guild is based on change with the growth of social-media-based games?
I definitely think gaming is much more mainstream now because of social games as well as mobile games. People are casually playing a lot more games, and that's probably echoing up the gaming food chain. There are still your triple A titles that took five years of work, but a lot more people are considering gaming just a part of their lives. As the seasons of The Guild have gone on, the show has grown past just being about MMO players playing with each other online. The characters have full lives, and in season six, we see Codex go into the actual game to have a job for the first time; so it's about expanding our world, which is an interesting parallel with gaming, as well.
Keep reading for Felicia's all-time favorite video games and her advice for geek women after the jump.