Hey, remember back in 2008 when we introduced you to the email-only Peek? Although most of you couldn't see the value in a single-function device, the Peek kept on chugging with several different versions,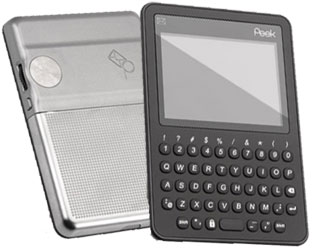 and now the company has introduced the Peek 9 — an overhauled version of the original that turns the Peek into a fast email and social device.
Coming with the ability to send and receive emails and text messages, along with Twitter and Facebook integration, maps, weather, RSS feeds, and new PeekTop Apps, the Peek 9 lets you toss out your expensive smartphone and get all your important social interaction on a less-expensive device. Less expensive, you say? Find out how much the Peek 9 will actually cost you, and vote on whether or not you'd buy one, after the break.