If you've been holding out to buy a PS3 until, well, whenever, now might be the time to run out and pick one up . . . if you live in Japan that is. Sony announced today that they'll be releasing a limited edition PS3 Slim bundle that comes packed with the Blu-ray release of Michael Jackson's This Is It to commemorate the King of Pop. Priced at around $365, the pack will hit shelves on January 27 and come with a 120GB PS3, all the standard fixins (DualShock 3 controller and cables), along with some bonus Michael Jackson wallpapers.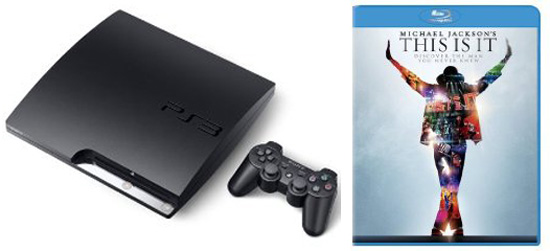 If you're an MJ fan and a gaming geek, then this would be the ultimate gift. Unfortunately,
Japan wins again
, since there's no word of this bundle hitting stateside.