Being on a budget may be a way of life these days, but cutting back on expenses doesn't mean you have to sacrifice your health goals. If a gym membership isn't in the cards, the good news is you can still get a great workout in your own home. Don't think it's possible? Check out these five ways you can leave the gym behind, raise your heart rate, and stream it all on your home network.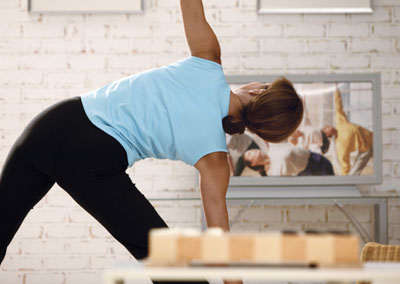 Netflix — More than endless movie and TV possibilities, Netflix also has a great selection of workout videos to choose from. Stream them at home, or add them to your queue, and keep them for as long as you want. For $9 a month for unlimited access, I'd say that's a steal.
OnDemand — Ever look at your cable provider's OnDemand section? Besides new pay-per-view movies, you can get a great workout with ExerciseTV, under the Sports & Fitness category, which offers classes like yoga, kickboxing, and cardio workouts to blast fat.
See the rest after the break.