If you caught a case of office envy after touring Ruby Press' Berkeley Digs, just wait until you see this PR agency's new headquarters. Perched at the penthouse level of a beautiful building in downtown Oakland, the new space offers more than just girlish charm. The brand's signature powder blue and cherry red palette takes a backseat to pink, black, and gold – a sophisticated color scheme that suits the new space. By mixing bespoke and bargain pieces, founder and co-owner Melissa Davis pulls off a seamless office revamp. See our favorite design moments from this stunning work space and check out even more photos at Lonny Magazine!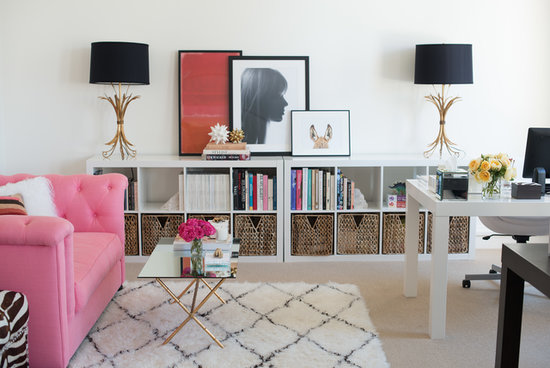 Instead of hanging the art, Melissa creates a cooler, more casual vignette by leaning a cluster of three black-framed pieces against the wall.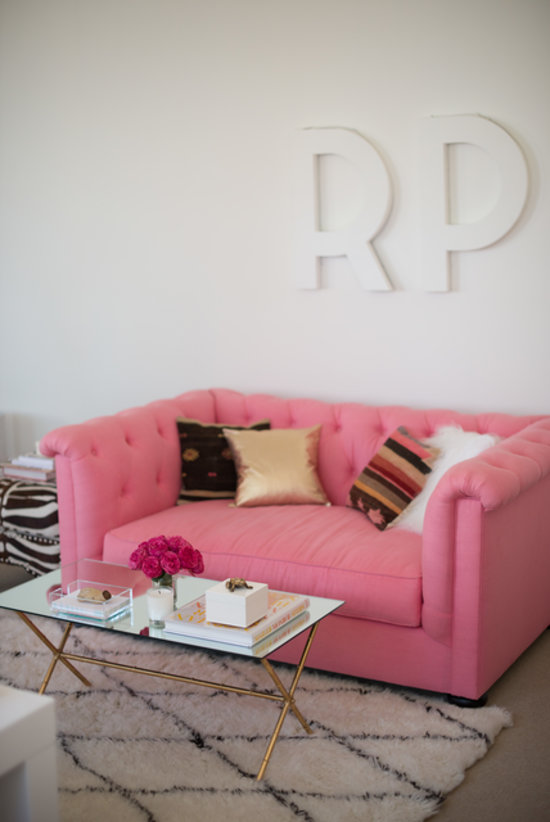 These vintage RP letters were pale blue before Melissa painted them the same color as the wall for an embossed look.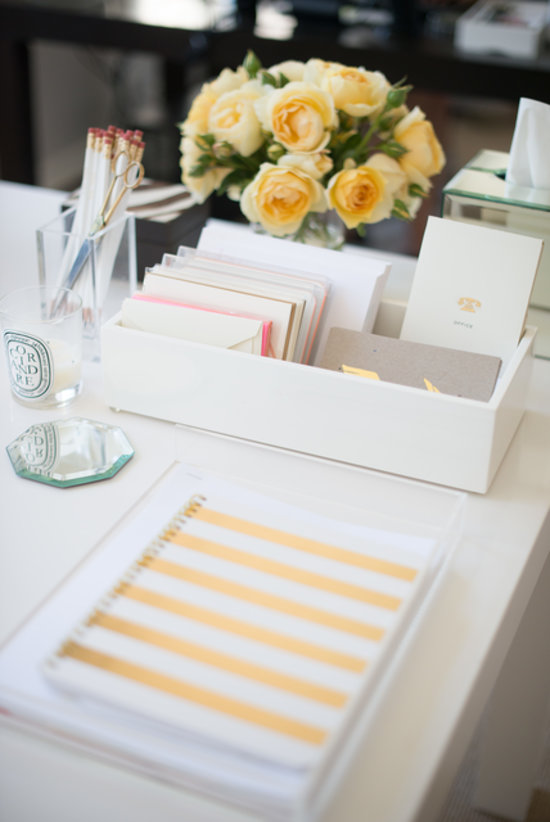 A lacquer tray keeps Melissa's stationery obsession in check while custom Ruby Press pencils provide something to write with.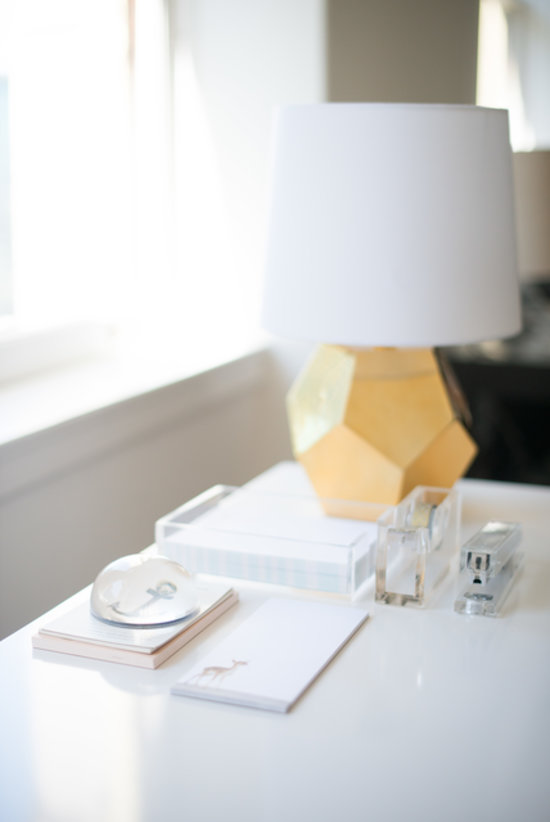 A Land of Nod score, Melissa loves how this lamp looks like a gold nugget.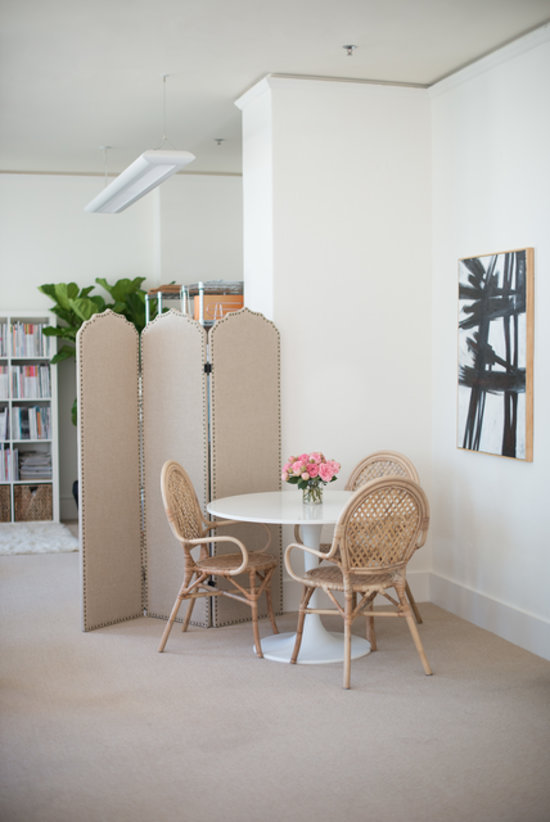 An upholstered screen conceals shelves filled with shipping materials and samples, while the Ikea table and chairs provide an alternative to eating at your desk.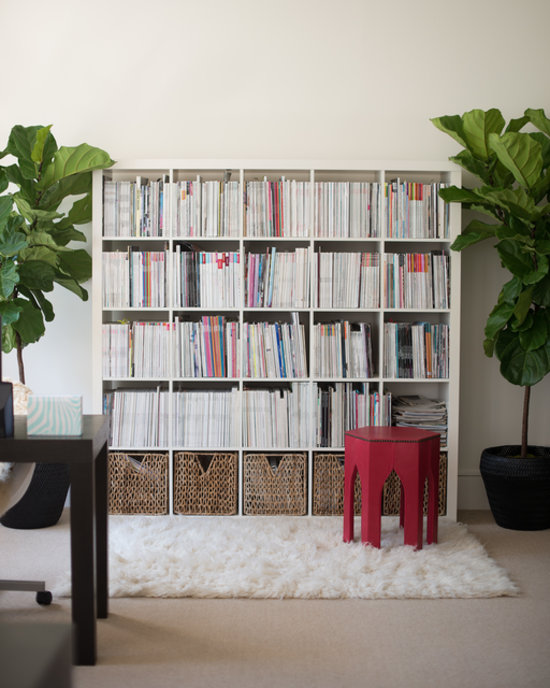 Two healthy fiddle leaf fig trees add dimension and color to the massive Ikea shelving unit.
Like what you see? Keep reading to see where Melissa sourced some of our favorite decor elements!