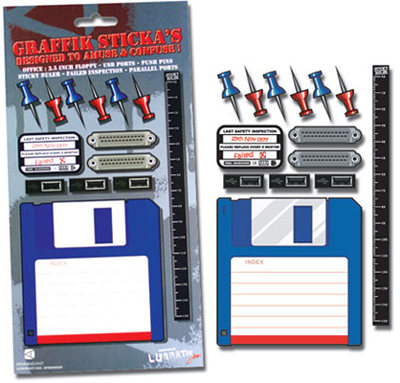 Stickers can be for grown-ups, right? I mean, if I can't have my
Hello Wars stickers
or my
Gmail stickers
, then I don't want to grow up.
I think I'd be similarly safe with the Office Graphic Stickers ($7) — sure, they're vinyl stickers like you had as a kid, but with a decidedly grown-up theme. Floppy discs, USB ports, computer ports — slap these geeky stickers wherever you want to fool someone.
I'm thinking of just sticking the ports on my forehead as a social statement.