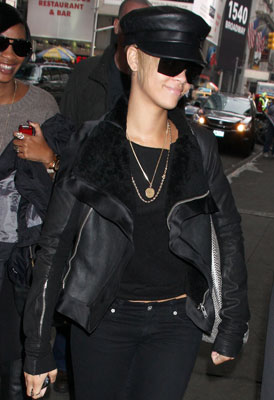 I can't wait to pick up my own copy of
Rihanna
's new album, and if you're in the same boat, you'll be happy to hear about this:
Rihanna
will be performing tracks from her forthcoming record,
Rated R
, during her London album release party, and is
streaming the whole thing live online
on Nov. 16. A few lucky fans will also get the chance to win tickets to
see the event live and in person
from the UK!
In conjunction with the online party, Nokia is releasing its new X6 smartphone, which should hit stores a few days earlier on Nov. 12, and it's packed with Nokia's new Comes With Music features. Comes With Music allows you to download as many tunes as you want to your Nokia device with a 12-month membership. Additionally, if you sign up to watch Rihanna's release party online, you'll get special access to an exclusive version of Rated R with bonus tracks so you can start jamming along right away.