It's been a busy Monday for Google already, as the company officially announced the next version of its flagship Nexus One smartphone, called the Nexus S, which will be the first Android device to run Android 2.3 (codename: Gingerbread).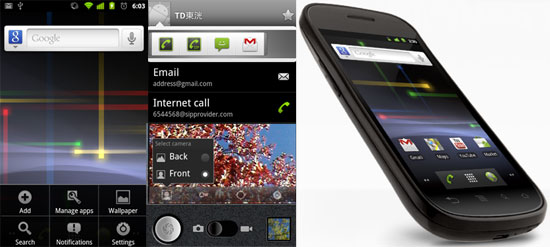 The Android-toting masses won't be able to download Gingerbread just yet — that honor will first be bestowed on the Nexus S, which will launch next week on Dec. 16 — however, the OS will come with some improved features to look forward to, including:
Refined, faster, and easier to use user interface.
Redesigned keyboard for faster text input and one-touch word selection along with copy/paste.
Auto-shutdown of apps that drain power when left idle for too long.
Access to multiple cameras on your device and easily toggle back and forth between them.
Download manager that helps you organize and keep track of device downloads in one place.
Supports gyroscopes and other sensors to improve 3D gaming on your device.
Get all the details on the brand-new Nexus S device after the break.