Technology is good for making office politics easier, if nothing else!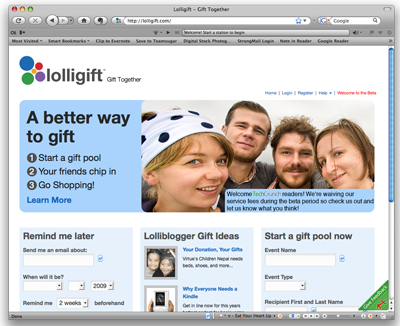 First
GroupCard
came out, eliminating the need to pass around a paper greeting card to say sayonara or Happy Birthday to a colleague, and now
Lolligift
has the same idea, only it's for pooling money together for group gifts.
Once you set it up by entering in the recipient, gift, and requested amount, you just send around the link to your participating co-workers, and people contribute their money via PayPal. Of course, this is good for more than just offices; use it to pool together funds for a big group present for a friend or family member, and so on.
Know of a cool website you want to share? To learn how to post your favorite websites to our Website of the Day group, read more