Welcome to part two of my Kinect review, where we take a gander at some of the available games for the Kinect system. I was able to test out a half dozen during my time with the Kinect, so let's dive right in as I take you through what each game is about and rate them to help you decide if they're worth your dough.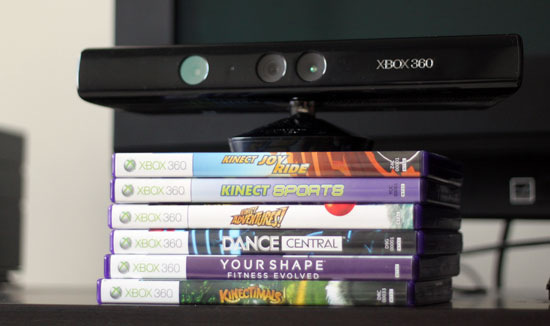 Kinect Adventures
Coming stocked with every Kinect bundle, you're going to kick off your Kinect experience on the right foot. Fun challenges have you moving your feet (and body!) side to side to avoid obstacles, rafting down a river, jumping up and down, and all in all, having a fantastic time doing it. This game is a blast — no wonder everyone is getting a copy!

Hear about the rest of the games after the break.