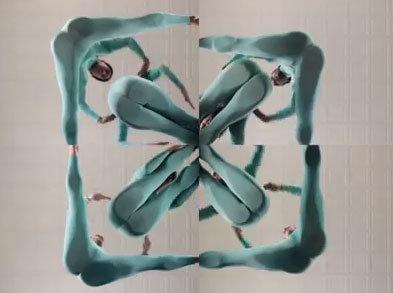 OK Go's habit of creating
clever music videos
helped make them Internet viral video darlings, and they're certainly not going to start resting on their laurels anytime soon. The band's new video for the song
"All Is Not Lost,"
a collaboration with HTML5, Google Chrome, and the dance troupe Pilobolus, gives viewers a kaleidoscopic dance performance of the song in both the video
and
the browser if viewed in Chrome. We recommend the Chrome viewing, as you can also create a personalized message to be embedded within the video and watch how the browser adjusts itself in tune to the music.
Beyond the video's incredible choreography and technology, the band uses the theme of the song to send support to the people of Japan in the wake of this year's earthquake and tsunami. Viewing the video in Chrome is a must, but we do have the "old-fashioned" music video of human dance kaleidoscope after the break.