Each iPhone 4S and 5 camera is equipped with a really cool HDR setting that can dramatically improve your photos. HDR stands for high dynamic range, and it essentially takes a series of images, each shot with a different exposure from darkest to lightest. HDR combines the best parts of the three overexposed, underexposed, and balanced shots to create a dramatic image with beautiful shadowing and highlights.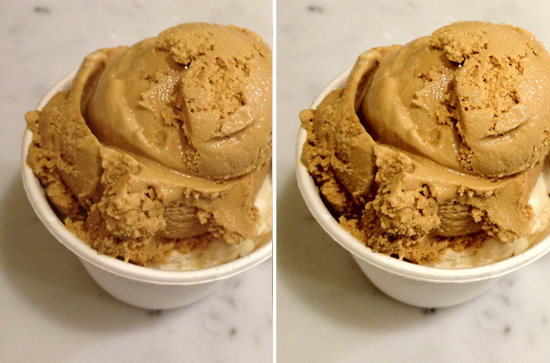 Do: use HDR for close-ups and outdoor portraits.
Compare the normal photo of ice cream on the left with the HDR image on the right. Oftentimes, HDR images look crisper, and colors appear much richer than the normal photo. Try HDR for close-ups and outdoor portraits, especially if the subject and the background have a harsh lightening difference. Click here to read more about HDR.