Good economy or bad economy, everyone loves getting a discount, and I can safely say that every purchase I have made in the last few months online has not been without a coupon code.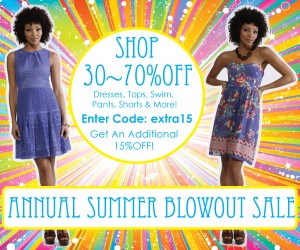 I usually use
Retail Me Not
, but I discovered a new coupon site that focuses on women's clothing and accessories, and I'm a little unhealthily obsessed with it:
Grechen's Codes
.
Who's Grechen? I don't know, but she's some sort of guardian angel. The site makes it really easy to find codes for the sites I'm looking at, and I've even (dangerously) signed up for their emails, so that even if I'm not shopping, I'm alerted to good deals going on.
To learn how to post your favorite websites to our Website of the Day group, read more