Google Drive (free) for iPhone and iPad finally added an important update to its cloud storage app: support for multiple accounts. Previously, users could connect their Drive app with only one Google account at a time.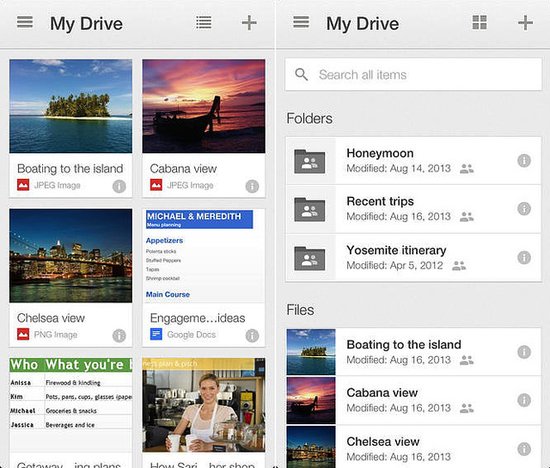 Once signed in with your Google account, profiles on YouTube, Google Maps, Chrome, and Google+ will be automatically connected to Drive. If you have different Google addresses for personal and work email, you'll be able to switch those between different accounts and access the documents associated with them. Another new feature is support for printing documents via Google Cloud Print and AirPrint.
As always, users receive 15GB of free storage and are able to save photos, documents, spreadsheets, and more to Google Drive. With the app, these documents can be accessed from any iOS or Android device and edited on the go. Google Drive's marquee feature, collaborative editing, is also available on mobile. Users can resolve or reply to comments from other document editors straight from the app.
The new version is ready for download in the App Store. The Android version does not appear to have the update (yet).