Last year, Google stepped up to offer some sweet holiday travel perks by sponsoring free WiFi in airports across the country, and this year, Google Chrome is taking its holiday cheer to the clouds by offering free Gogo in-flight WiFi for Virgin America, Delta, and AirTrans passengers.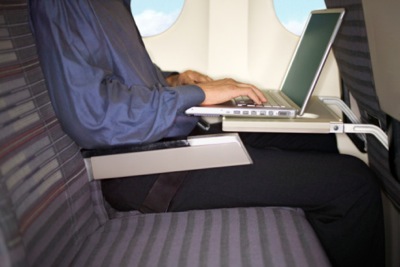 Starting on Nov. 20, travelers can log in during flights on all Virgin America and AirTrans aircrafts, and over 540 planes in Delta's fleet, to check emails, browse their favorite websites, and of course, send the obligatory "wheels up" tweet from 30,000 feet. The promotion ends on Jan. 2, 2011, but thankfully you still have some
on-the-ground
web-browsing options
to choose from
all year-round.