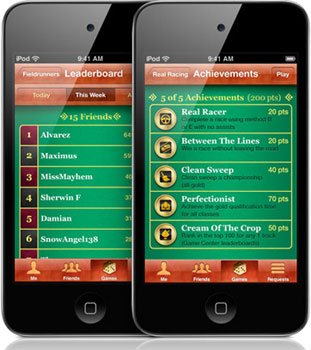 We briefly touched on Apple's new Game Center after last week's iPod presentation, but we were finally able to get a closer look at the feature coming with the new iOS 4.1 update on your iPhone and iPod Touch. What exactly is Game Center? Find out below!
What it is
Game Center is a new app that lets you get more socially involved in your gaming. Like a mobile version of Xbox Live, you can now rack up achievement points every time you game, play multiplayer titles with your old friends, and make new pals by "friending" new gamers.
Find out more (including which devices can support the Game Center) after the break.