I knew this day was going to come. I suppose by stalking an ex boyfriend on Facebook I was asking for it, but that doesn't make my experience any less mortifying. Let my funny/insanely embarrassing tale be a lesson to you all: stalk carefully!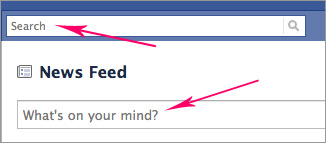 My ex and I are no longer Facebook friends —
I learned my lesson
about that one! But due to our high number of mutual friends, his name still comes up easily when I search for it, so every now and then I'll type his name into the search box at the top of the Facebook home screen. Such was the case earlier this week when I typed his name, hit return, and waited for search results. Find out what happened next (spoiler: it's totally embarrassing)
after the jump.