We've grown to expect a lot from television — mobile apps for phones and tablets, shows on demand, web streaming, brilliant high-definition video — and today's release of Boxee TV ($99) shows that we can expect much more. With all of the smart TV consoles on the market, it would be safe to say the days of the cable box domination are nearly over.
But Boxee TV is a breakthrough because it brings traditional small-screen channels from cable or an antenna and a high-tech, integrated smart TV system together in one device. Here are five reasons why you'll want to get a hold of Boxee TV, and how this new entertainment console will change television for the better.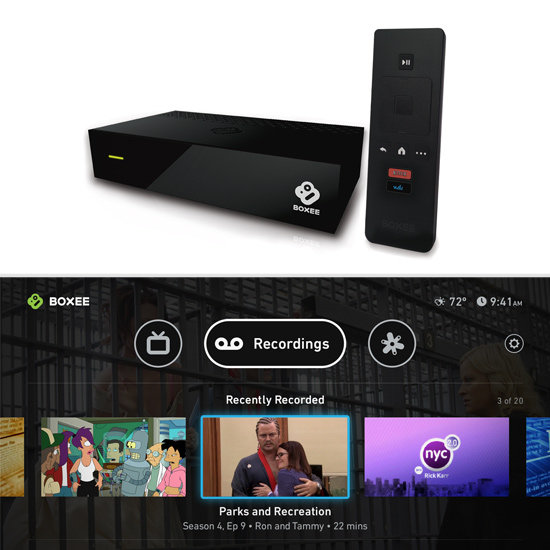 Unlimited DVR storage — Like a lot of today's tech, Boxee TV works in the cloud, and since there's a lot of space up there, you'll never have to delete a show from the console. It's only available in the top eight TV markets for now (New York City, Philadelphia, Washington DC, Atlanta, Chicago, Houston, Dallas, and LA) and will be offered free initially while the service is in beta. But, eventually, the no-limits DVR will be available everywhere and cost $10 per month.
Watch on any screen — Phones and tablets turn into remote controls and program guides, laptops and computers can schedule recordings away from home, and recordings can be viewed and accessed from any of those devices, including your basic ol' TV.
Read on for more of why Boxee TV makes for a better entertainment experience.